Cofa's Cafe Bar
You'll find Cofa's Cafe Bar in the entrance of The Wave. It's the perfect environment to relax in before or after your visit to the waterpark, the fantastic health and fitness facilities, or even after a massage at Mana Spa.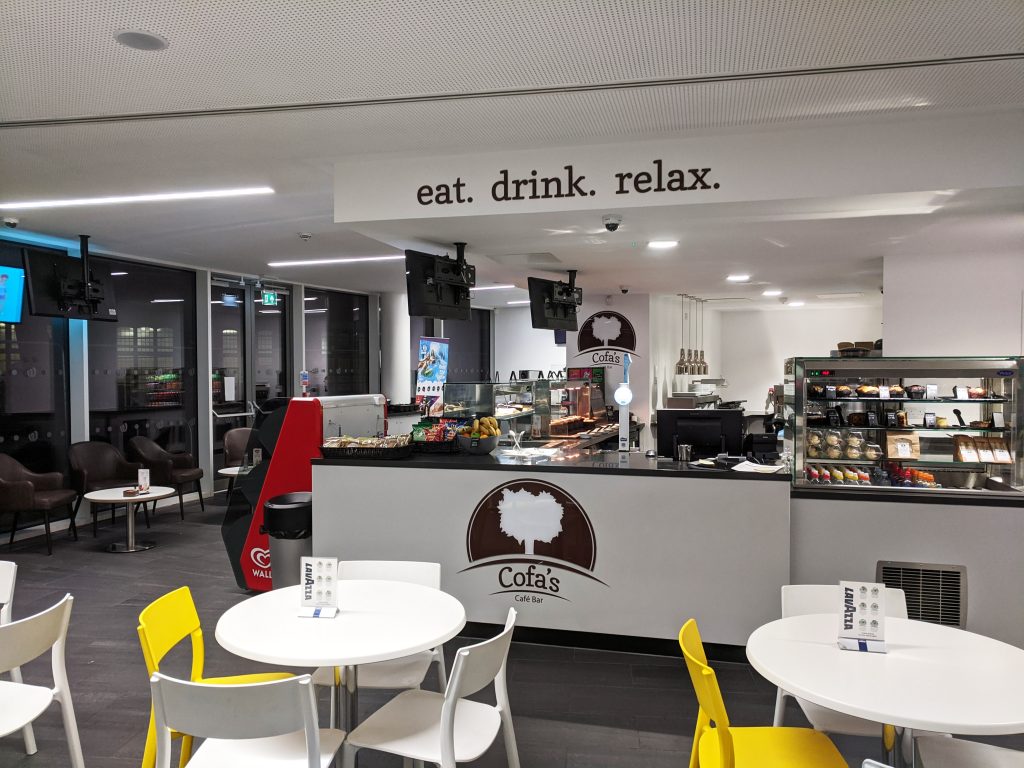 The cafe bar serves a range of hot and cold drinks along with everything from ice cream to smoothies, and paninis to daily cooked specials.
Cofa's Cafe Bar is also located inside the waterpark so you can re-fuel during your session. The kiosk also serves both hot and cold drinks and a range of snacks to enjoy.
Both the cafe bar in reception and in the waterpark are open daily with varying opening hours that change seasonally.