CUSTOMER GUIDANCE
Keep up-to-date with latest developments as and when they happen by visiting this page or following us on Facebook, Instagram and Twitter
Thank you for your ongoing understanding and support during this time.
---
TEMPORARY OPENING TIMES
The temporary opening times below are now in affect from Monday 17th May 2021.
We are aiming to return to normal opening/closing hours soon and will update accordingly.
Wave Fitness
Manaspa
Wave Waterpark*
Monday
6.30am – 8.00pm
6.30am – 8.00pm
Temporary Closed
Tuesday
6.30am – 8.00pm
6.30am – 8.00pm
Parent and Toddler: 9:30am – 10:30am
Wednesday
6.30am – 8.00pm
6.30am – 8.00pm
Parent and Toddler: 1:30pm – 2:30pm
Family Fun: 5:00pm – 6:00pm
Thursday
6.30am – 8.00pm
6.30am – 8.00pm
Closed
Friday
6.30am – 7.00pm
6.30am – 7.00pm
General: 4:30pm – 6:30pm
Saturday
9.00am – 6.00pm
9.00am – 6.00pm
General Sessions: 10:00am – 12:00pm, 1:00pm – 3:00pm and 4:00pm – 6:00pm.
Sunday
9.00am – 6.00pm
9.00am – 6.00pm
General Sessions: 10:00am – 12:00pm, 1:00pm – 3:00pm and 4:00pm – 6:00pm.
* During half term, General sessions run throughout the week and weekday sessions (Parent and Toddler , Family Fun) do not run during that time.
For more information, please visit Times and Prices.
---
VISITOR GUIDANCE
Working together to provide a safe and welcoming environment for all.
The safety and wellbeing of our members, visitors and team is our priority! We have introduced a number of safety measures and procedures to help provide a safe and welcoming environment:
Face coverings must be worn by all of our customers to and from their activity inside our facilities.
Reducing the number of visitors in the waterpark, fitness suites, exercise classes and pools, to maintain social distancing.
Hand sanitiser stations installed throughout the facility for visitors to frequently use.     
Enhanced and increased cleaning schedules.
Introduced one-way systems and floors markings to maintain social distancing, along with displaying guidance notices.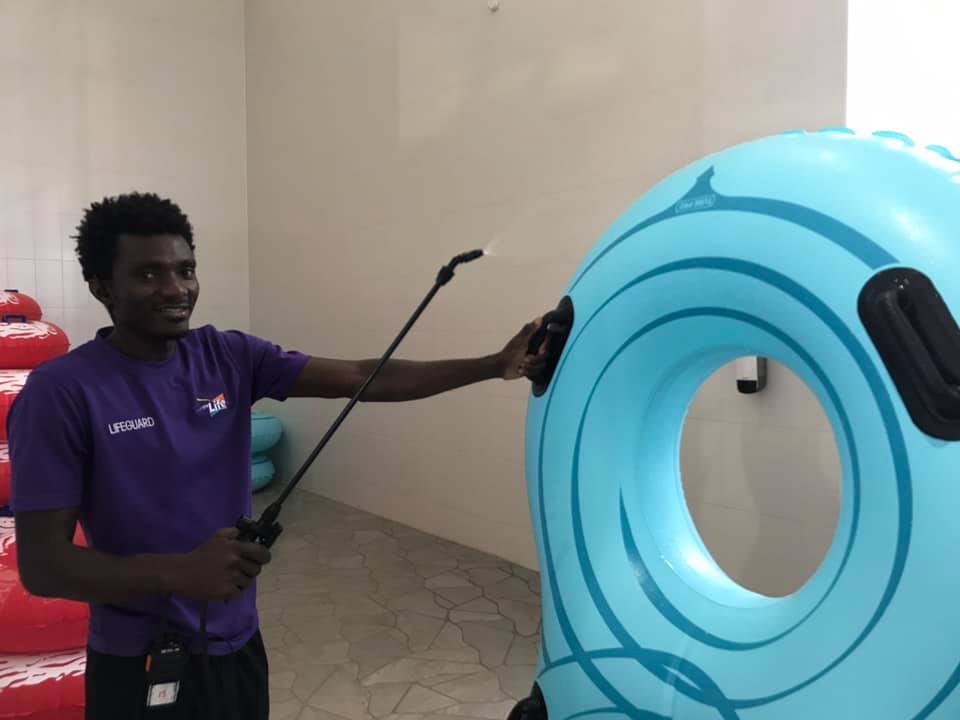 We will continue to monitor Government announcements and update our guidance in line with any changes to the regulations.
---
TRACK AND TRACE CAPTURE
We are required to capture Test and Trace data for all visitors. This data will not be used for any other purpose but being provided to NHS Test and Trace if required. Please be assured that your information will be stored securely, in line with data protection laws, and not shared with anyone else. The information we need to capture is:
The full name of a lead member in the group
A contact phone number
Date of visit
Please note: capturing this data is mandatory, so we would like to thank you in advance for helping us support the NHS by providing these details.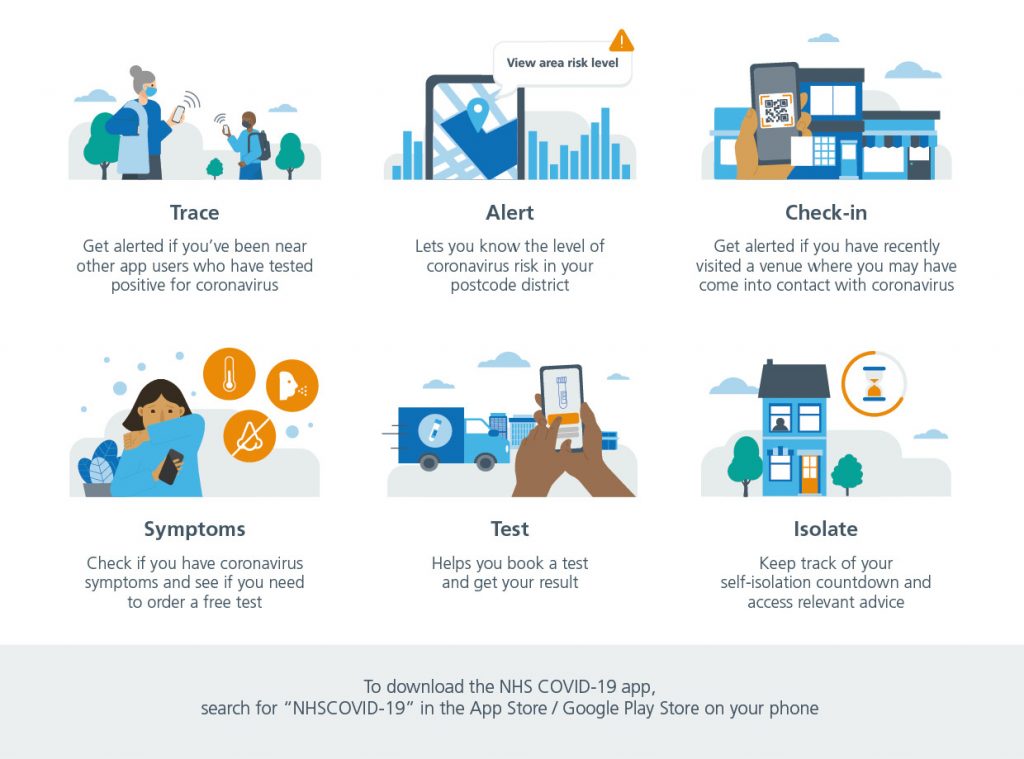 Data can be captured using the new NHS Test and Trace QR code enabling all visitors to seamlessly check in using the NHS COVID-19 app.
How to download the NHS Track and Trace App: IOS or Android

For more information and to download onto your device:
---
WATERPARK GUIDANCE
Before you visit

:

Pre-book tickets – We have reduced the capacity levels in the waterpark to help maintain social distancing requirements. All sessions must be pre-booked online (when available). You will receive a confirmation email, bring this with you (printed or electronic).

Further to the Government guidelines we can only allow a maximum group of 6 or a larger group of any size from up to 2 households (including their support bubbles) indoors.

Face coverings – Customers queuing for the waterpark must wear a face covering (this includes the queue outside of the building). For customers who are medically exempt from wearing face masks, you are required to wear your exemption lanyard.

Only visit if you're feeling well – If you are showing any covid-19 symptoms such as a high temperature, a new, continuous cough, a loss or change to your sense of smell or taste, please to not visit.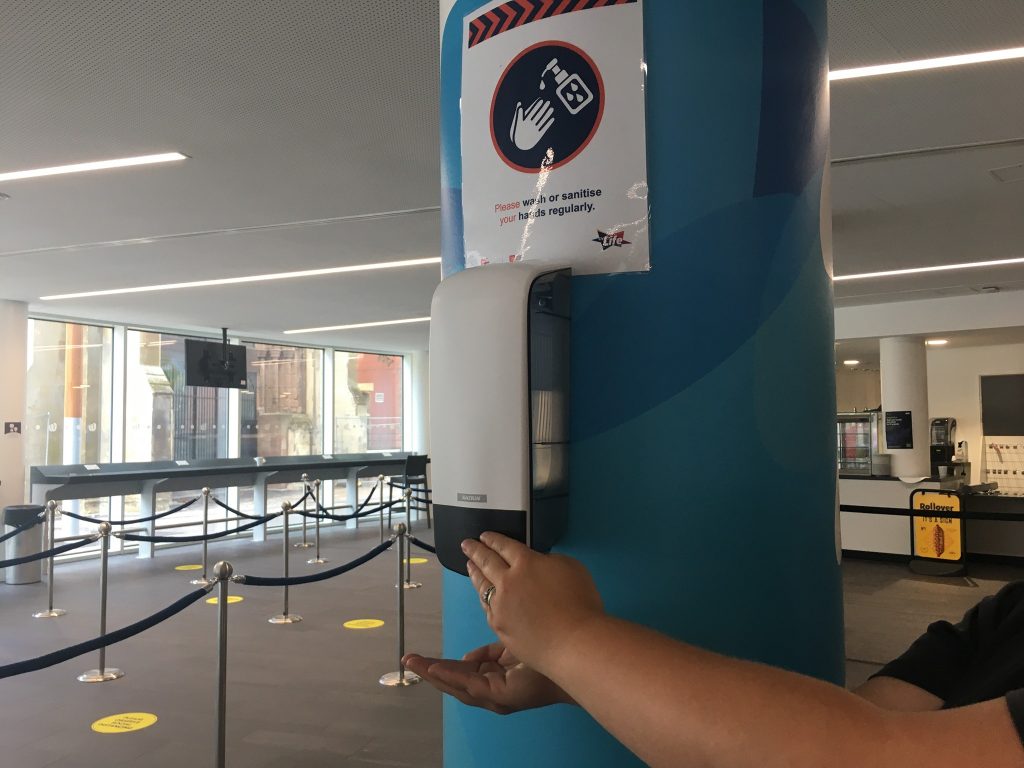 Arrive early for your session – Please arrive at The Wave 20 minutes before your activity session is due to start. Have your booking confirmation ready for inspection by a member of our team, who will issue admission wristbands. Entry will be provided in groups prior to the start of the session in order not to congest the changing facilities.
Spectators – Due to reduced capacity and social distancing in the waterpark, the spectators gallery is currently unavailable.
Don't meet in large groups – Further to the Government guidelines, the 'rule of six' applies throughout our facilities. Do not attend/meet or gather in groups of more than six within our facilities.
During your visit: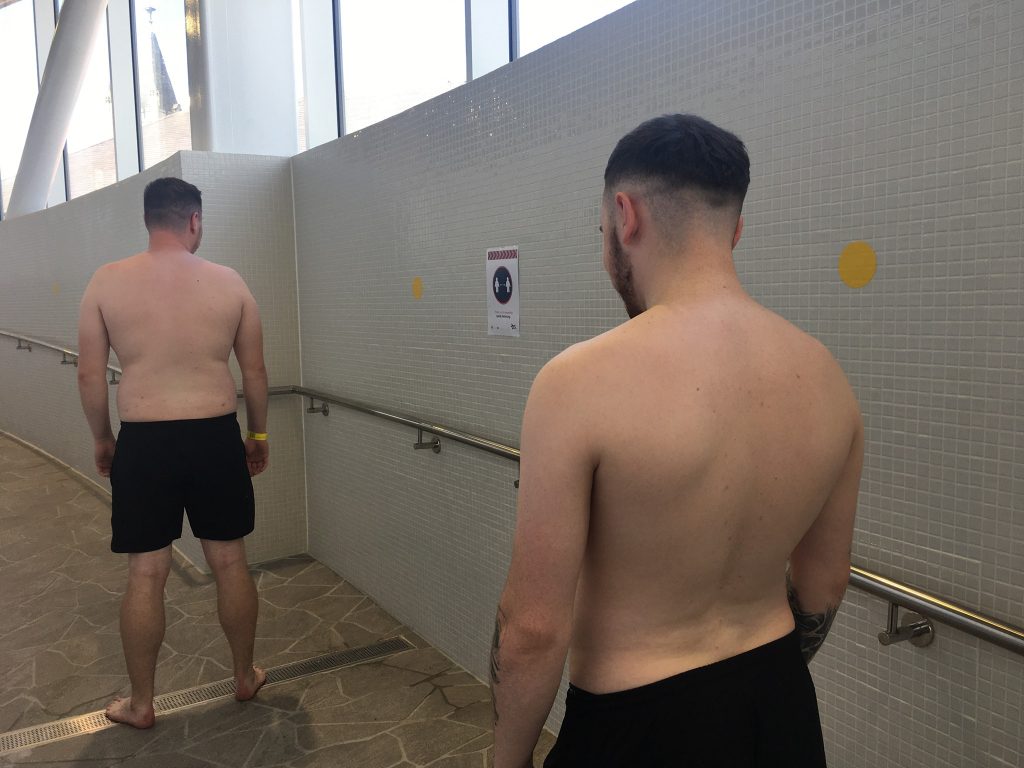 Respect social distancing – Maintain 2 metre social distancing between yourself and other visitors throughout our facilities. We have introduced one-way systems, floor markings and signage and spaced out equipment to help maintain distancing. Watch out for the yellow or red dots on the wall or side of the ride tower staircase in the Waterpark to indicate where you should stand
Wash/sanitise hands frequently – We encourage you to regularly wash / sanitise your hands, including upon entering and leaving. Hand sanitiser stations are located in key areas throughout The Wave.
Do not move furnishing or equipment – Furniture and equipment around The Wave has been positioned to help maintain social distancing. If you are required to move equipment as part of your activity, please return it after wiping down.
After your session – Due to social distancing measures the building capacities have been reduced, therefore please depart the building as soon as possible after your session.
Keep children supervised – Children must be supervised at all times to help maintain social distancing.
---
Please keep checking our social media channels @thewavecoventry and this page for latest updates.
---
Last updated: 16/06/21