Welcome to the UK's award winning, indoor waterpark, making a splash in the heart of Coventry all year round.

The Wave has something for everyone… You'll find six epic slides that are precision-engineered to fill the thrill seekers with excitement, boasting everything from The Torrent's terrifying, disappearing floors to The Cascade's pool plunging and The Rapids' super speed.Our whopping wave pool, churning 20 million litres of water every day, is a place for the chill seekers to play before heading to the Lazy River to relax.

Each level is connected via a spiralling ramp to ensure all ages and abilities can access the fun.

The Wave is one of the most accessible leisure facilities in the UK for which it was awarded a prestigious Leading Edge Award by the World Waterpark Association. We are also pleased to be nominated as a National Finalist for the 2020 Structural Steel Design Awards.

The Wave is the destination facility that just keeps on giving. The younger splash seekers will enjoy The Reef; a splash pad in the waterpark with jets and mini slides along with a friendly café both in the waterpark and reception area.

Those that fancy something a little different can head to the luxurious Mana Spa that offers relaxing treatments using only the best products, or head to our state-of-the-art, 120 station, Lifestyles fitness suite with views of the waterpark. You'll also find a 25m swimming pool, cycling studio and squash courts within The Wave.

So, get your towels, trunks and rubber rings ready… It's time to 'Ride The Wave'. Remember to check out the Plan Your Visit page where you can map out your day in advance of your visit.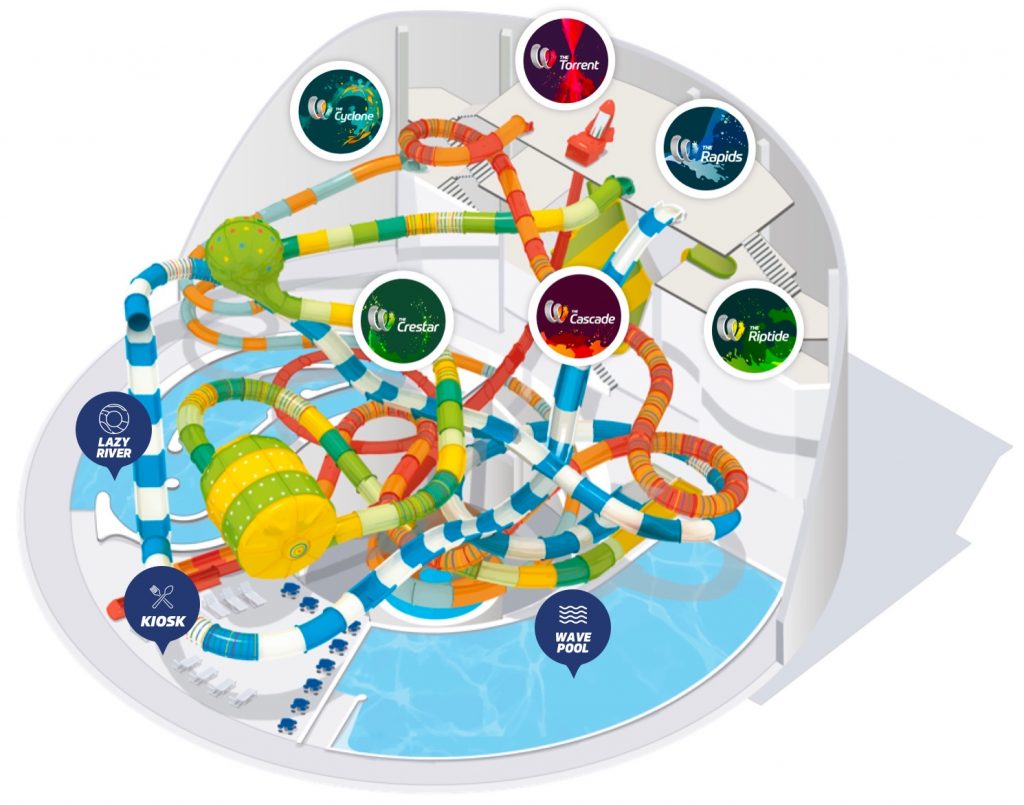 Please note: Neither CVlife nor The Wave leisure centre in Coventry city centre has any connection or association with (1) any leisure facility not in the city of Coventry having a name with any similarity to The Wave leisure centre, or (2) any operator of any such leisure facility.
Please note: No services for surfing-related activities are available at CVLife's The Wave leisure centre in Coventry city centre or at any leisure centre managed by CVLife. No surfing-related activity is permitted at any leisure centre operated by CVLife.